Harbor Promotions | Madison, CT
Harbor Promotions, your beacon for high-quality, attractive promotional products.

With 1000s of selections, Harbor Promotions offers branded merchandise to fulfill all of your needs.

Put our knowledge about promotional products to work for you. With high quality promotional products, fast delivery times, and prices to fit all budgets, we will provide customized, relevant recommendations for you. Simply take a look around or contact us now and we'll do the shopping for you!

We offer clients outstanding products and the highest level of service.
Featured Item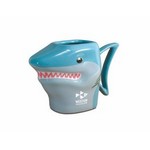 18 Oz. Shark Mug
This wildly cute character is available blank or can feature your logo and is dishwasher and microwave safe. Complete dimensions (4.625" h x 3.25" base x 2.5" top x 2.375" nose). Complies with FDA, P...
$9.95 - $10.35